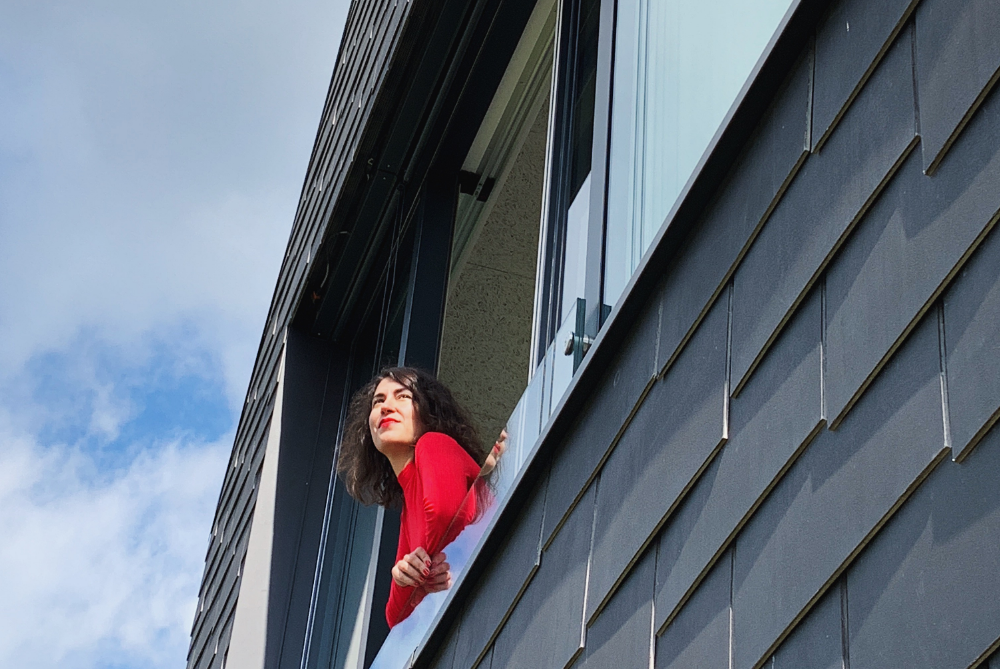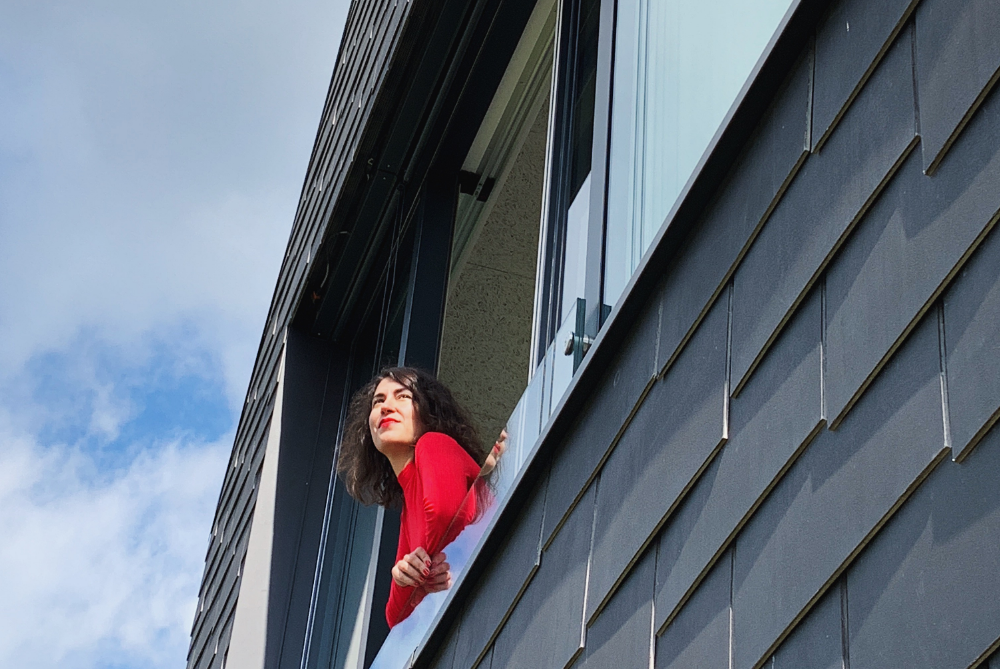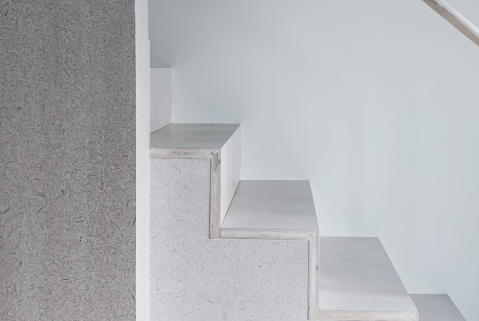 With bright &
friendly interiors
Architect Albert Köberl of koeberl doeringer architekten has taken up the features of the typical local building style - gable roof and elongated narrow structure - and reinterpreted them. The roofing and façade cladding of black Eternit panels surround the building in a lively structure and refer to the partly original roof and wall cladding of wooden shingles.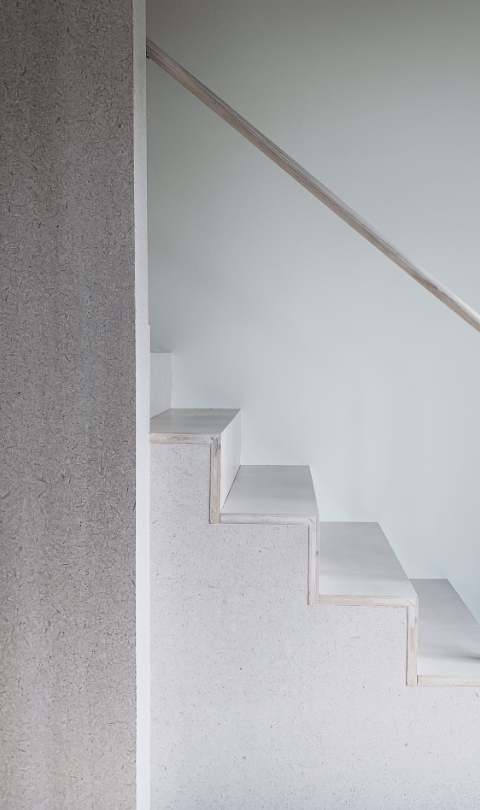 In contrast to the almost completely black exterior cladding, the interiors are bright and friendly thanks to the whitewashed esb panels used for wall cladding and furnishings.
The four maisonette guest rooms with sleeping galleries face south. The lounge area, as well as the zone of the senses integrated in the basement, are oriented to the west and offer an unobstructed view of the hilly landscape of the southern Styrian wine country nature park. The building services concept pursues the goal of creating an optimal indoor climate for the guests by heating the rooms with minimal energy expenditure and, if necessary, also cooling and ventilating them.
The majority of the energy required to operate the building comes from the thermal solar system and photovoltaic system installed on the roof of the building. For optimal comfort in the rooms, the entire building was equipped with underfloor heating and the roof slopes in the rooms were partially equipped with wall heating/cooling.
The entire building is constantly ventilated via two ventilation systems. The ventilation units have heat recovery with 90% efficiency and pollen filters in the supply air. This ensures that ventilation losses are also minimised.